About Sodulsholt
Söðulsholt is a working horse breeding, training and conditioning farm, with land of about 1118 ha and owned by Einar Ólafsson. Söðulsholt was a regular farm until 1936, at which time it was changed into a parsonage until 1994. Einar acquired the farm in 1998 and turned Söðulsholt into a horse breeding and forestation farm.
Foal season runs from May through September, when we welcome additional foals into the Söðulsholt family.
June features our sleppitur event, when the horses that were stabled near Reykjavík are let out for the summer.
We offer our guests the possibility to reserve short private riding tours around the area (additional fee). Please note however that our horse rental is closed from November 1 until March 1 each year. Also, in order to make sure our horses get their rest, our horse rental is generally closed on Sundays. Söðulsholt also includes a river where you can test your skills at catching fresh Icelandic salmon or trout (additonal fee, summer only).
Our location is ideal for observing the Northern Lights (Aurora Borealis) as they can be seen from October through March.
Sodulsholt is located approximately 13 km (8 miles) from the Eldborg Volcanic Crater, 50 km (31 miles) from the town of Borgarnes, 45 km (28 miles) from the historic town of Stykkisholmur, 69 km (43 miles) from Arnarstappi/Hellnar and the Snaefellsjokull glacier.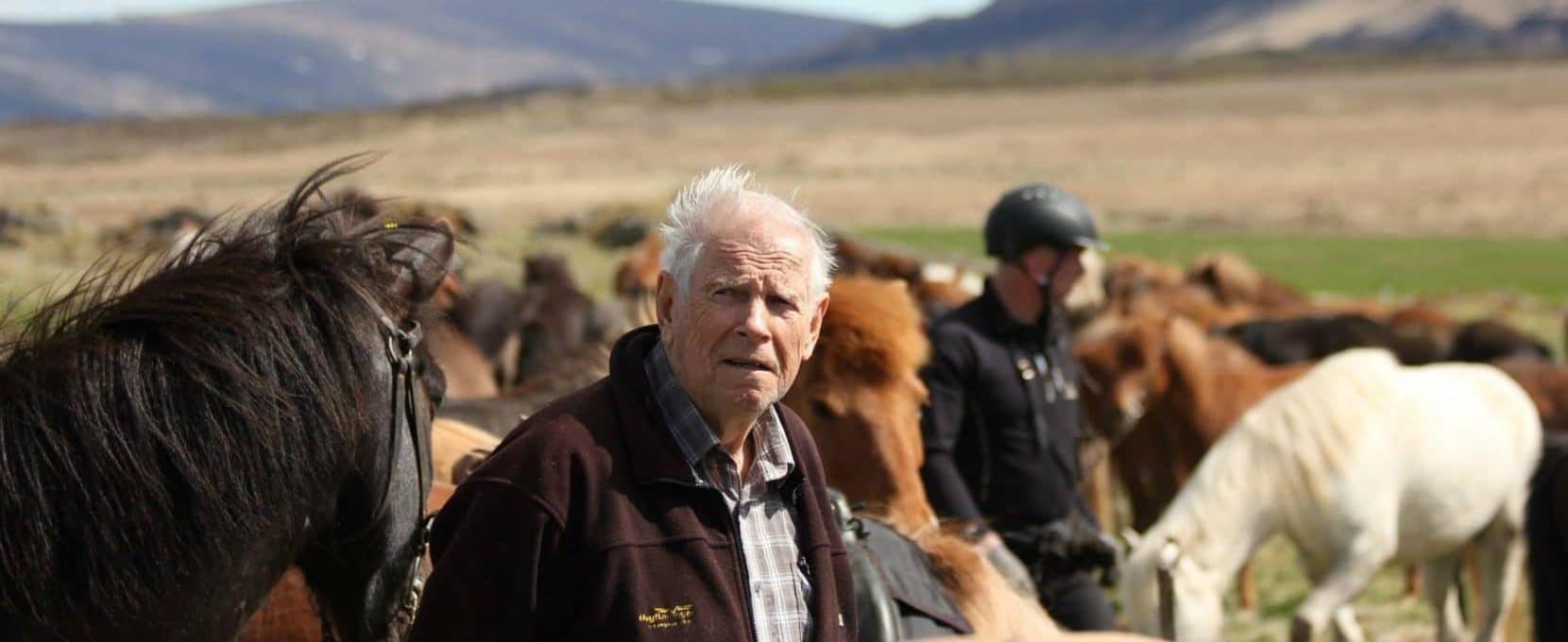 The Owner
Einar has travelled the world and lived in Luxembourg for 18 years prior to moving to the United States for another 16 years. Today he calls Söðulsholt and Snæfellsnes home, operates the farm, which also includes forestation and growing barley, and enjoys the spectacular view of the mountains, the ocean, free grazing horses.
Contact us
For further information, questions or remarks you may have, please feel free to contact us by e-mail or fill out and send the form below.